Certified Vegan Nutritionist
Whole Food Plant-Based Diet (WFPBD)
Functional Nutrition and Client Counselling Skills
150-hour online course
Numerous scientific studies have shown that plant-based diet is more effective for optimizing health and vitality than other diets. It is getting a growing attention in Nutritional Science and Integrative Medicine in the treatment of chronic diseases.
Veganism is no longer a small and insignificant market, but is becoming increasingly popular in society.
Would you like to become an expert on the subject?
Welcome to the world of plant-based nutrition!
The Certified Vegan Nutritionist online course provides flexible learning with personalized professional mentoring. You can learn according to your own schedule and get personalized consultations (one-on-one) with the course leader and further professionals.
E-mail us: health@bnswellness.com
You can start learning at any time and get personalized online mentoring throughout the year.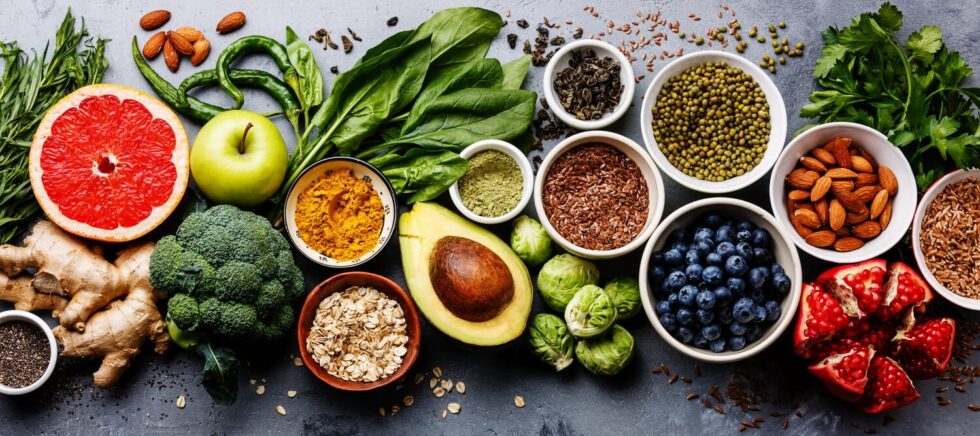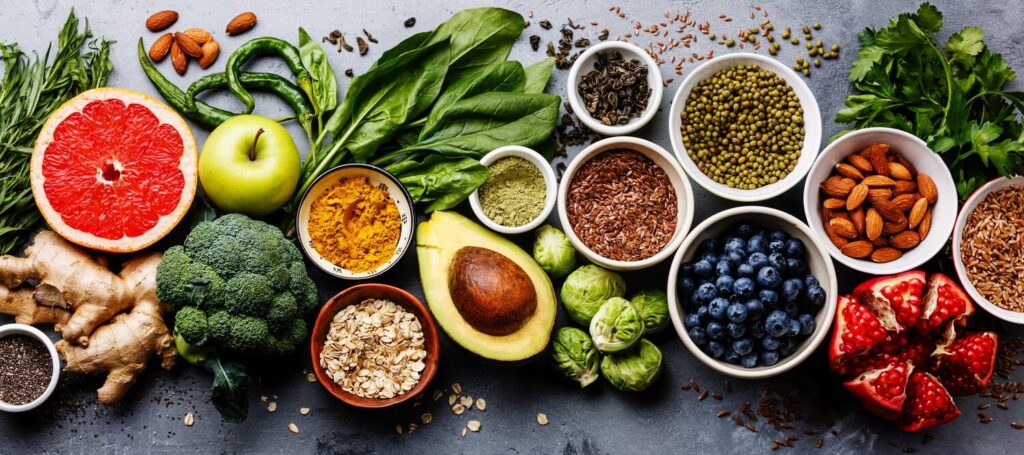 VEGAN NUTRITIONIST COURSE LEAD BY PROFESSIONALS
Course Leader: Suzanna Braeger - Nutritionist and Holistic Health Consultant, Master Health Coach, Master Vegan Nutritionist, Doctor of Naturopathy
Thematic Principles: In addition to vegan ethical basics, anatomical and physiological knowledge of the digestive system, metabolism, basic knowledge of chronic diseases is taught. A client-focused WFPBD diet and creating meal plans step-by-step are emphasized during the training.
Brand building: marketing is an indispensable tool for successful consultancy work. In this context, Picabo Weltzien, founder and director of PicaBio - Lifestyle Change with Plant-Based Approaches, will give a presentation to the students. Special attention will be paid to communication on social media platforms, mailing system and website design strategies.
The Vegan Nutritionist course of the Body 'n' Soul Wellness Academy is for you if YOU:
want to share your knowledge and offer help to others as a professional consultant,
would like to provide qualified vegan nutritional advice for a variety of clients,
want to apply your knowledge internationally through a world-wide recognized Vegan Nutritionist Diploma
The Vegan Nutritionist course is perfect for:
Nutritional Counselling Professionals,
Health and lifestyle advisors,
Personal trainers,
Yoga instructors,
Cooks,
Food professionals/marketers who want to further their training,
And for You, if you want to maximize your health and fitness!
The Vegan Nutritionist is a 100% online course that includes:
Downloadable, detailed, comprehensive and well-illustrated textbook (238 pages pdf)
Downloadable materials: nutrition and health assessment form
Dietary guidelines for special considerations (see thematic below Nu. 6)
Dietary guidelines for chronic diseases (see thematic below Nu. 7)
10 Module tests
Live online consultations (one-to-one)
8-week course, 120 hours of home study
Vegan Nutritionist thematic themes:
Introduction to veganism - In the first module, students will learn about the concept, history and benefits of veganism, from an environmental, moral and health perspective.
Anatomy and Physiology of the Digestive System - In the next section, students will learn about anatomy and gain a comprehensive understanding of the digestive system, gut microbiome and metabolism.
Balanced vegan diet - In the third module, we will lay the foundations for a knowledge of nutrition. Emphasis is placed on a balanced plant-based diet and common vegan dietary mistakes are explored.
Diet Planning - In this module, students will learn the steps and aspects of diet planning in a step-by-step approach. They will learn how to create client-focused dietary recommendations to best support their clients.
Transitioning to a vegan diet - In the fifth module, students will have a detailed overview of the methods, techniques and difficulties of transitioning to a plant-based diet. This will provide them with knowledge that they can apply in their work or personal life to support their clients.
Special considerations - Participants will learn in detail about the dietary considerations to be followed in cases where their client is overweight, or pregnant, young child, old person, or interested in sports nutrition, for example. In these special cases, a different dietary approach is required and appropriate knowledge will be provided to our students.
Treating diseases with a vegan diet - Continuing the line of special diets, this module will go into more detail about the nutritional advice that can be used to support people with health problems (i.e., gastrointestinal diseases – like candidiasis, Crohn disease, IBS; cardiovascular diseases; insulin resistance or diabetes, autoimmune diseases, food intolerances or allergies).
Client consultations and ongoing care - The last three modules are specifically designed to support practical work. Students are provided with professional, practical techniques for setting up their own business and running successful consultations. For example: conducting nutritional assessments, client follow-up, organizing consultations, group sessions.
Running a nutrition consulting business - Marketing is an essential tool for a successful consulting business. In today's world, there is a strong emphasis on branding, social media platforms, business building. Our students will gain foundational knowledge in this area to help them build their business.
Case Study - To support their practical work, our students will also be introduced to case studies, which will help them in practical analysis. They will also be provided with basic recipes to give them an insight into the world of plant-based food preparation.
Course leader:
Dr. Suzanna Braeger
Certified Nutritionist
Holistic Health Consultant
Master Health Coach
Master Vegan Nutritionist
Doctor of Naturopathy
Instructor:
Picabo Heather Weltzien
Vegan Nutritionist and Lifestyle Consultant
Plant-Based Nutritionist (e-Cornell)
Vegan Chef
Requirements to complete the course:
Participation in online "live" consultations,
Maximum mastery of the theoretical material in the textbook,
Completion of the online end-of-module tests
Submission of a final case study and written exam,
Full payment of the course fee,
Successful oral examination.
Upon successful completion of the exam, students will receive the following diploma:
Certified Vegan Nutritionist – internationally recognized diploma
GET IN CONTACT:
If you have questions about the course, please email:
IN ADDITION TO THE BODY 'N' SOUL VEGAN NUTRITIONIST COURSE BOOK YOU WILL GET THE FOLLOWING MATERIALS:
#1 BONUS: Marketing guide
In addition to the course material, we've prepared a marketing guide with the most important steps to build your brand, identify your target audience and share knowledge and social media content accordingly.
#2 BONUS: Ayurvedic Nutritional Guide
This pdf mini-book will help you learn the basics of the Ayurvedic diet. Find out which elements dominate in you according to Ayurveda and get guidance on balancing your own diet. Ayurveda is one of the oldest natural systems of traditional healing and restoration of health. It can help you find inner balance, both in body and mind.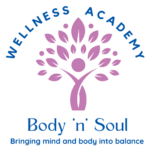 Body 'n' Soul Wellness Academy © 2023. All rights reserved