Hatha Yoga Teacher Course – 200 HRS
Yoga is a wonderful path of self-development that helps you recognize your potentials and enables you to create a harmonious life inside and out.
The Certified Yoga Teacher Online Course is a 200-hr Yoga Teacher Training that is tailored for those who are ready to deepen their knowledge of yoga and/or interested in teaching yoga. By completing this course, you will have all the tools needed to fully commit to the path of yoga and to support others in their yoga journey.
Why Learn Hatha Yoga?
Hatha Yoga has been practiced for centuries to purify the body and mind, with numerous scientifically proven physical and mental health benefits. Here are just a few ways this course can improve your health and well-being:
Hatha Yoga Benefits:
Increases joint mobility
Optimizes muscle tone
Improves metabolism
Boosts energy levels
Balances the endocrine system
Relaxes the mind and body
Relieves symptoms of anxiety and depression
Cultivates mindfulness
Improves concentration and focus
Improves overall health
Improves digestion and other body functions
We offer our Certified Yoga Teacher Course for beginners and intermediate yogis. The course teaches the Hatha type of yoga. It consists of exercises illustrated with photos, videos detailed descriptions on theory and practice.
You can enroll in our online courses even if you are just learning about yoga, the curriculum is built from the ground up and you can earn an International Yoga Teacher Diploma at the end.
After completing this course, you will be able to confidently teach yoga classes to your guests as an internationally certified yoga teacher.
Take advantage of the freedom of our online training with one-to-one personalized consultations with professional teachers.
For detailed information on the course curriculum see below.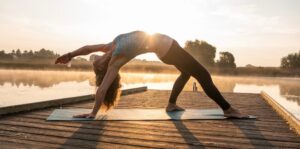 Your teachers: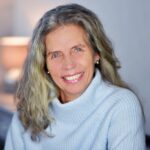 Teacher:
Gabriele Oltersdorf (Certified Yoga Teacher, Yoga Therapist, Reiki Master, Energy Coach)
---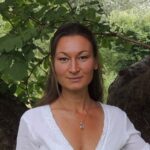 Lecturer:
Dr. Suzanna Braeger (Doctor of Naturopathy, Certified Yoga Teacher, Pregnancy Yoga Teacher, Pilates Instructor, Holistic Health and Nutritional Consultant, Master Health Coach, Master Vegan Nutritionist)
Contact: health@bnswellness.com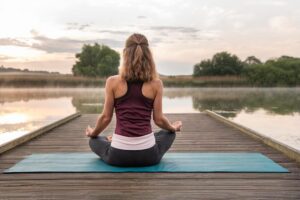 COURSE CURRICULUM
Module 1
explores the history of yoga. By looking back at its roots and seeing how it has evolved, we will better understand the modern practice of yoga. This module will dive into yoga philosophy by looking at the Yoga Sutras of Patanjali and the Hatha Yoga Pradipika.
In this module, we will also learn the basic anatomy associated with physical yoga practice. We will look at the parts of the body most vulnerable to injury and learn how to protect them.
The basics of energy anatomy will be also covered. Finally, we provide an understanding of the different systems and structures of the subtle body and how they can be cleansed.
Module 2
explores the warm-up techniques and you will learn the solid foundation of yoga practice, i.e., breathing and bandhas. We will provide an introduction to pranayama. We will learn different types of breathing techniques and including instruction on how to perform bandhas. We will introduce two versions of Sun Salutation as effective warm up technique for yogis.
Modules 3
takes a look at the main 90 asanas practiced in Hatha Yoga—here we will take a detailed look at a range of asana poses, and we will learn the safe practice of standing and seated asanas, followed by reclining and inverted asanas, as well as, back bending and twisting asanas. At the end, we will conclude with the closing asanas.
Module 4
covers meditation and relaxation techniques. We will learn different techniques for meditating, and we will introduce some mantras, mudras, and chants.
Module 5
provides an introduction into effective sequencing for those who want to have a good home practice, and also for those who want to teach. As well as learning tips for creating a safe transition between postures, we will also look at how to sequence a class, the practice of demonstrations and using voice and commands effectively. Within this module, we will also go deeper into how to teach a yoga class. We will note the different requirements and considerations for group classes versus one-to-one classes.
Module 6
focuses on the practical knowledge and guidance on building a business. It includes a discussion on ethics and spirituality, as well as gives some practical advice on necessary aspects. This module will also provide an opportunity for you to explore what you can offer as a yoga teacher.
Yoga cannot be learned by study alone—it must be practiced and experienced!
To help you, we have included a handy study with online live consultation to provide guidance.
6 modules: each consisting of theoretical and practical parts - see the topics above.
Each student get access to the course material (course book) that is well-illustrated with photos, and detailed descriptions
The theoretical part of each module is followed by.
Group- or individual online consultations with the course teachers.
6-month course followed by an online practical exam
Contact: health@bnswellness.com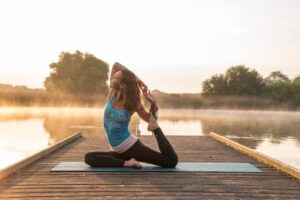 Certificate of qualification at the end of the course:
Certified Yoga Teacher International Diploma (US-registered, international diploma)
The certificate of qualification will be scanned and sent to the student by email and by FIRST CLASS postage.
The course price includes the following (All-in-one):
Registration fee
Course tuition fee
Online consultation fees
All course materials fee
E-Learning Platform (theory, videos and quizzes)
Course book (printable digital copy)
International diploma fee
First class postage costs
Examination fee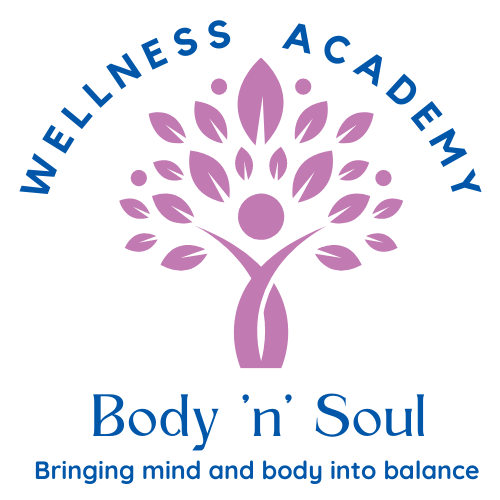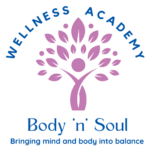 Body 'n' Soul Wellness Academy © 2023. All rights reserved