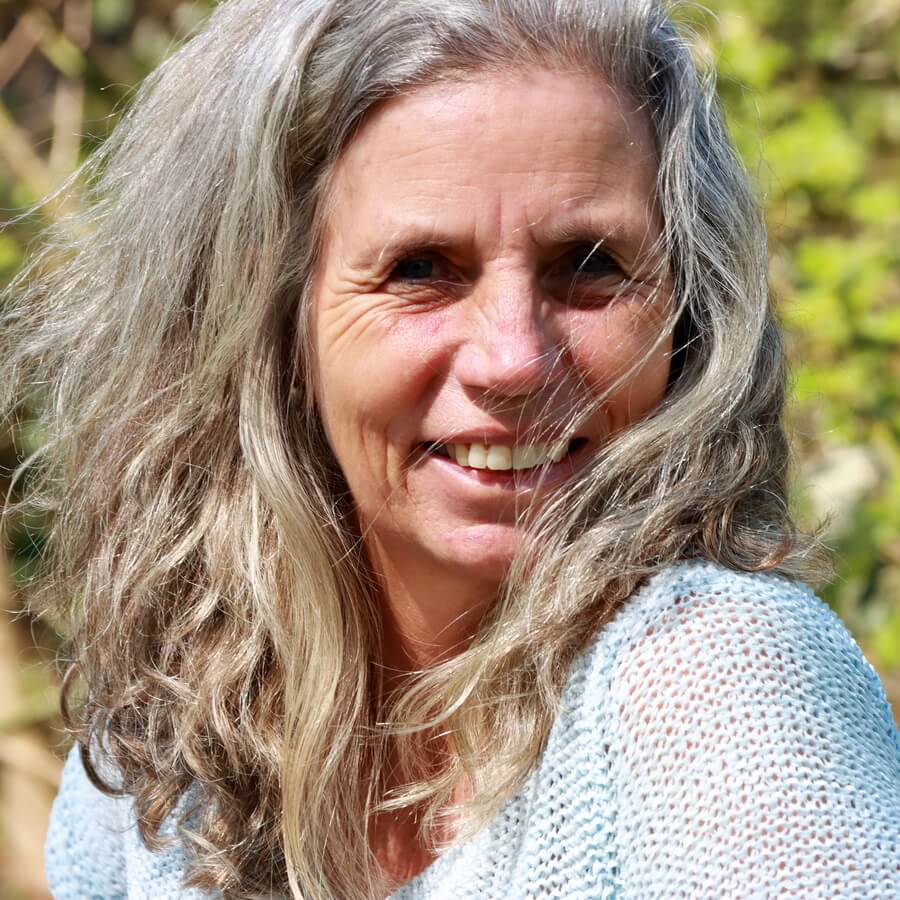 Yoga Teacher
Yoga Therapist
Reiki Master
Energy Coach
Hi, my name is Gabriele Oltersdorf, I have been teaching yoga and reiki for the last 20 years and working as a yoga therapist for the last 10 years.
I completed my yoga therapist training with Inner Peace Yoga Therapy and Svastha Yoga in 2012 in the USA, New Zealand and Germany. My goal as a teacher and coach is to help and support people with health challenges such as sleep problems, depression and anxiety, and to be able to develop a specific routine of postures, breathing exercises and relaxation techniques to suit individual needs.
After my first yoga class, I knew I had found my passion and a philosophy of life that would take me beyond the yoga mat. I decided to train as a yoga teacher under the guidance of Swami Shantimurti Saraswati in Auckland, New Zealand, where I have spent 25 years of my life. Originally, I come from Germany and I am a trained nurse.
I have studied with various teachers from different disciplines as an ongoing process to deepen my knowledge and gain insight into the physical, therapeutic and philosophical aspects of yoga.
I am happy to share my experiences, my passion and the many pearls of wisdom I have gained over the years with Swami Shantimurti. He used to say: You can go anytime, anywhere to open your Heart to all kinds of different religions, philosophies and teachings, but in the evenings, you return home to your own base and practice to breathe and BE who you are, always have been and always will be. It took so much pressure off of me about what is right or wrong and to this day has allowed me to go with the flow and BE in the Here and Now.
In 2010, I decided to travel around the United States and the Caribbean with my husband and our two beautiful children while living on a sailing yacht. During this time, I taught yoga and reiki to people of all walks in different countries.
In 2015, I decided to move back to Germany. My husband wanted to give our children the opportunity to learn about our German culture and our ancestral roots. Reintegrating back into the German system after a life of freedom was perhaps the most challenging thing in my life, but facing my greatest fears gave me the greatest pearl of wisdom I have ever had, and I am always happy to share it with Heart to Heart.
Professional Milestones of Gabriele
YOGA THERAPY & REIKI
Since 2007 I am trained as a Yoga Teacher according to the Saraswati Yoga Lineage from India. I live and teach Yoga according to the philosophy of my Swami Shantimurti Saraswati (500 hours)
Since 2012 I fulfilled my hours as a yoga therapist of the "Inner Peace Yoga Therapy Program" (500 hours) with Michele Lawrence, Amy Weintraub, Dr. Marc Halpern, Karen Soltes, Antonio Sausys, Neil & Lisa Pearson, Durga Leega, Maria Mendola, Tom Myers
In 2014, I fulfilled my hours as a Yoga Therapist of the "Svastha Yoga of Krishnamacharya" Therapy Program. (400 hours) with Dr. Günter Nissen, Ganesh Mohan and Robert Schleip.
Reiki energy has been my constant companion and I was initiated as a Reiki Master and Teacher in 2009.
In 2011 I was initiated as a Karuna Reiki Master and Teacher according to William Lee Rand.
Since 2018 I have fulfilled the hours to teach as a Sound Yoga Teacher according to Emily Hess.
MEDITATION
2009 - 2015 further meditation training with Swami Niranjandanda Saraswati
FASTING
2018 Training as a fasting leader with fasting physician Dr. med. Roland Britzelmaier
MINDFULNESS & OTHER THERAPIES
2008 Dao Yoga with Mantak Chiak
2009 Tao Yoga of Love with Gabrielle Euteneuer
2019 Training as reflex integration trainer
2019 Training as a child and youth coach with Daniel Paasch
Since 2018 various trainings as Heartwall and Energy Coach with Bahar Yilmaz and Jeffrey Kastenmüller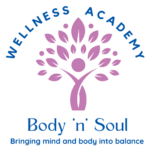 Body 'n' Soul Wellness Academy © 2023. All rights reserved