Certified Nutritionist & Wellness Consultant
Functional Nutrition
Lifestyle Medicine
Client Counselling Skills
200-hour online course with live online consultations with professionals
The Certified Nutritionist & Wellness Consultant online course provides flexible learning with personalized professional mentoring. You can learn according to your own schedule and get personalized consultations (one-on-one) with the course leader and further professionals.
E-mail us: health@bnswellness.com
You can start learning at any time and get personalized online mentoring throughout the year.
Our internationally recognized Nutritionist & Wellness Consultant course aims to train professionals who:
want to help clients address their health challenges with an individualized functional nutrition and health promotion plan;
look at the whole person, and by investigating the causes of symptoms, identify causal relationships and eliminate them through functional dietary and lifestyle medicine therapies.
We equip our counsellors with the professional knowledge to help clients with personalized nutrition and lifestyle plans. We build on key lifestyle pillars of nutrition, exercise, quality sleep, stress management, emotional well-being & supportive social relationships, and avoidance of harmful substances and addictions. Of these, functional nutrition is the primary focus of our counsellors, aiming to restore optimal body function and physiological balance through the intake of appropriate nutrients.
Students will learn to identify dysfunctions of organ systems and they will receive nutritional guidelines necessary to restore these dysfunctions. At the end of the course training, our students will be able to set up personalized nutritional plans and they will learn how to help their clients to implement them. Special cases (e.g., overweight, insulin resistance, pre-diabetes, cardiovascular diseases, etc.) and special needs (e.g., pregnant women, children, elderly and athletes) are also addressed so that our professionals can provide the right advice to a wide range of clients.
Course leader:
Dr. Suzanna Braeger 
Certified Nutritionist
Holistic Health Consultant
Master Health Coach
Master Vegan Nutritionist
Doctor of Naturopathy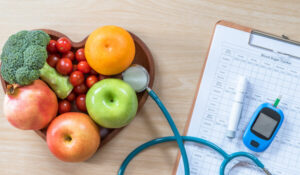 The Certified Nutritionist & Wellness Consultant is a 100% online course that includes:
Downloadable, detailed, comprehensive and well-illustrated textbook (226 pages pdf)
Downloadable materials: nutrition and health assessment forms
Dietary guidelines for special considerations
Dietary guidelines for chronic diseases
8-Dimensions & Wellness Guide (37 pages pdf) – Bonus study material
Online Marketing Guide – How to start your Nutritionist Business
10 online module tests
Live online consultations (one-on-one)
200-hour of home study
Brief course thematics:
Anatomy and physiology of the digestive system
The role of the gut microbiome in health & wellbeing
Detoxification, excretion, metabolism
Macronutrients (carbohydrates, proteins, fats)
Balanced macronutrient ratios
Micronutrients (minerals, trace elements, vitamins, phytonutrients)
Functional nutrition and functional foods
Food pyramid according to the principles of lifestyle medicine
Functional foods on your plate - the correct food combinations
Balanced diet and balanced hormone balance
Immune system supporting foods
Antioxidants and phytonutrients for health
Functional food supplementation
Diet types and their comparison (pros and cons)
Special considerations: diets for overweight, pregnant women, children, athletes, body builders and the elderly
Fasting and detoxification and how to do it properly
Client-focused nutritional consultations
Nutritional assessments
Calculation of daily calorie requirements
Preparation and use of a food diary
Diseases and recommended dietary guidelines
Specific symptoms, dysfunctions and dietary recommendations
Individualized nutritional advice as a business
Personality types and effective communication in business
Online marketing, Brand-building for a successful start-up
 Requirements to complete the course:
Participation in online "live" consultations
Maximum mastery of the theoretical material in the textbook
Completion of the online module tests
Submission of a final case study and written exam
Full payment of the course fee
Successful oral examination
Upon successful completion of the exam, students will receive the following diploma:
Certified Nutritionist & Wellness Consultant – internationally recognized diploma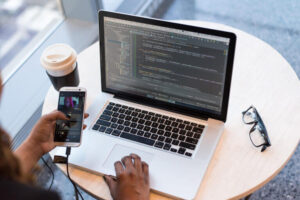 GET IN CONTACT:
If you have questions about the course, please email:  health@bnswellness.com
IN ADDITION TO THE BODY 'N' SOUL NUTRITIONIST & WELLNESS COURSE BOOK YOU WILL GET THE FOLLOWING MATERIALS:
#1 BONUS: Marketing guide
In addition to the course material, we've prepared a marketing guide with the most important steps to build your brand, identify your target audience and share knowledge and social media content accordingly.
#2 BONUS: The 8-Dimensions of Wellness
This pdf mini-book will help you learn the basics of the lifestyle medicine and extent its principles into your everyday life. Find out which areas of wellness are out of balance and work to restore your overall wellbeing. This guide will help you find balance in many areas of life and work towards your holistic wellness.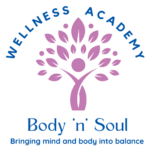 Body 'n' Soul Wellness Academy © 2023. All rights reserved